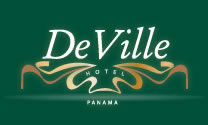 DeVille, Panama Boutique Hotel - Boutique Hotel Panama - Boutique Hotels in Panama City
Hotel Boutique Panama. Luxury, we take care of details.
DeVille Panama City Boutique Hotel, is situated in the heart of the banking area. hospitality experience is apparent in its spacious, elegantly appointed guestrooms replete with modern amenities and elegant marble baths make for a luxurious stay.
Has a 24-hour business center and offers small meeting rooms, Wireless high-speed Internet access is available in public areas. A parking garage and valet parking are available, limousines can be reserved through the concierge desk.